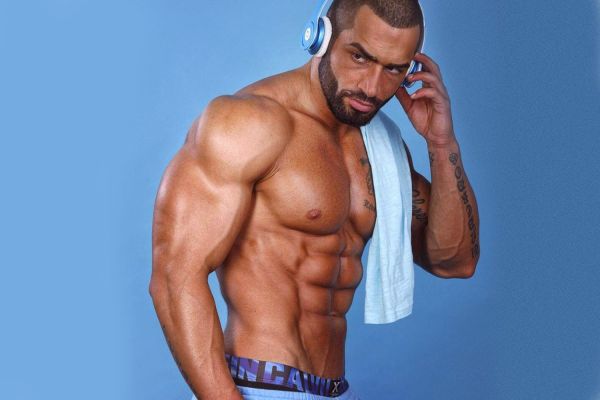 Lazar Angelov Workout Routine 2022
I'm sure anyone interested in this sport knows Lazar Angelov. One of the most famous fitness models in the world, Lazar is a 37-year-old athlete of Serbian origin. He is 1.80cm tall and 88kg. Also, one of the biggest reasons why Lazar got this reputation is that he built this body without using steroids (doping).
Well, let's get down to business. Of course, not everyone will have the genetic quality of Lazarus. This program won't make you Lazarus, either. But we can take the program as an example and compare and adjust it according to our own program.
Lazar Angelov says in his statement that he shared his program;
"I train frequently and heavily. I rest 1 day a week. I prefer basic movements and heavy weights. This is the only way to keep the scales for non-doping athletes like me. Some people are afraid of doing a lot of sports, but I think it is very important to eat well and do sports often." better choice"
Lazar Angelov Bodybuilding Program
Lazar Angelov Day 1: Chest – Abs Workout
Flat Bench Press: 4 sets × 8 reps
Incline Bench Press: 4 sets × 8 reps
Decline Bench Press: 4 sets × 8 reps
Pullovers: 4 Sets × 12 reps
Hammer Press: 3 sets × 12 reps
Dips: 3 sets × 12 reps
Weighted Sit Ups: 4 sets x max. reps
Hanging Leg Raises: – 4 sets x max. reps
Side Bends: 4 Sets x max. reps
Side Crunches: 4 Sets x max. reps
Lazar Angelov Day 2: Back – Trapeze – Forearm Training
Bent Over Row: 4 sets × 8 reps
Deadlift: 4 Sets × 8 reps
Pulldowns: 4 Sets × 12 reps
Pull Ups: 4 Sets × 12 reps
Cable Row: 4 Sets × 12 reps
Shrugs: 6 Sets × 10 reps
Standing wrist curl behind back: 4 Sets x max. reps
Reverse barbell wrist curl over bench: 4 Sets x max. reps
Lazar Angelov Day 3: Shoulder – Abs Workout
Military Press Behind The Neck: 3 Sets × 8 reps
Machine Press: 4 Sets × 8 reps
Lateral Raises: 4 Sets x 10 reps
Weight Plate Front Raises: 4 Sets ×10 reps
Front Raise: 4 Sets × 10 reps
Reverse Pec Deck: 4 Sets × 10 reps
Reverse Fly's (on incline bench): 4 Sets × 12 reps
Weighted Sit Ups: 4 Sets x max. again
Hanging Leg Raise: 4 Sets x max. again
Side Bends: 4 Sets x max. again
Side Crunches: 4 Sets x max. Again
Lazar Angelov Day 4: Back Arm – Biceps – Forearm Training
Grip Bench Press: 4 Sets × 8 reps
Tricep Pushdowns: 4 Sets × 8 reps
EZ Bar Skullcrusher: 4 Sets × 10 reps
Cable Kickback: 4 Sets × 12 reps
EZ Bar Curl: 4 Sets × 8 reps
Wide Grip Curl: 4 Sets × 8 reps
Hammer Curl: 4 Sets × 8 reps (per hand)
Concentration Curl: 4 Sets × 12 reps
Standing wrist curl behind back: 4 Sets x max. again
Reverse barbell wrist curl over bench: 4 Sets x max. reps
Lazar Angelov Day 5: Legs – Abs Workout
Squats: 4 Sets × 12 reps
Squat (to bench): 4 Sets × 12 reps
Bulgarian Squat: 4 Sets × 12 reps
Quad Extensions: 4 Sets × 16 reps
Stiff Leg Deadlift: 4 Sets × 12 reps
Leg Curls: 4 Sets × 16 reps
Glute Kickbacks: 4 Sets × 20 reps
Calf Machine Raises: 4 Sets × 20 reps
Seated Calf Raises: 4 Sets × 20 reps
Leg Press Calf Raises: 4 Sets × 20 reps
Weighted Sit ups: 4 Sets x max. again
Air bike: 4 Sets x max. again
Side Bends: 4 Sets x max. again
Barbell Twists: 4 Sets x max. again