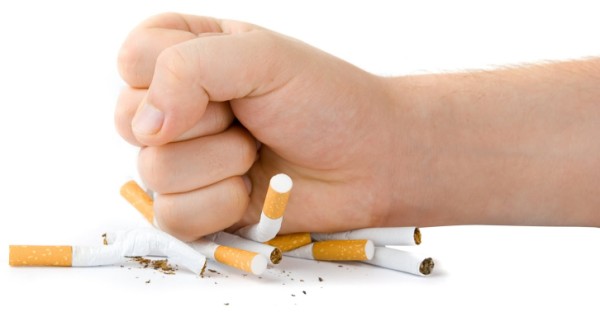 How to Quit Smoking Without Gaining Weight
How to Quit Smoking Without Gaining Weight
How to Quit Smoking Without Gaining Weight
Quitting smoking is one of the most significant factors in healthy skin, hair, and body. If you want to protect and protect them, you need to quit smoking. Of course, the same question comes to mind for most people here: If I quit smoking, will I gain weight? So many of my acquaintances do not dare to quit smoking because they are afraid of gaining weight, which is why we felt the need to write this article in addition to diseases that can be caused by a few kilos of smoking when you quit smoking, camel ear. Also, getting rid of a few kilos is a thousand times easier than getting rid of the diseases caused by smoking.
Studies and surveys show that smokers can gain weight, but this is limited to just a few pounds, according to the study, rather than a lot of weight gain. So why do we gain weight when we quit smoking? This is something that varies from person to person. I quit smoking, but I did not experience any weight change. Smoking increases the metabolic rate (don't worry, it's not a skill, you can get the same effect by eating hot pepper). Our metabolism slows down when we quit smoking, and fat burning decreases. In addition, since the carbon dioxide circulating in our blood will reduce, our body will benefit more from the food we eat. The result of this may be weight gain, which varies from person to person until the body gets used to it. Of course, the foods that are constantly eaten to fill the place of cigarettes also affect this. Don't worry. If you follow what I said a little later, you will get rid of smoking without gaining weight.
Stop Smoking Without Putting On Weight
Things You Should Do To Avoid Weight Gain While Quitting Smoking
Drink at least 2 liters of water per day
Fill the void of smoking in fruits and vegetables (cucumbers, carrots) instead of nuts.
Have your breakfast in the morning, have your lunch and dinner. Do not go hungry, but do not eat late.
Consume spices that will speed up your metabolism (cayenne pepper, etc.)
Exercise regularly, at worst, go for a walk. Don't sit.
Avoid beverages like coffee, tea, etc.
Brush your teeth after meals (the mint flavor will suppress your cigarette cravings)
You can chew gum to avoid constant snacking.
Try not to be too close to your smoking friends, especially in the first week. You don't follow them; let them follow you.
Be sure of this, you will achieve this, and you will say that it was one of the best decisions I have made in my life. I say this as someone who has quit smoking. This will be the best gift for you. You are strong enough to overcome your ego with your mind. You are too strong to succumb to a simple piece of tobacco.
You will feel very comfortable that your breath is open for those who do sports. I observed a 25%-30% increase in my training performance when I quit smoking: more comfortable workouts, more robust and healthier muscles.
In addition, to prevent the psychological problems encountered while quitting smoking, creating a program with physicians and smoking cessation specialists and getting professional support will enable you to get through the process much easier. I can help those who want it.
Living healthily and regularly will significantly prevent the weight you gain after quitting smoking. Forget about making excuses for yourself. Quit smoking!