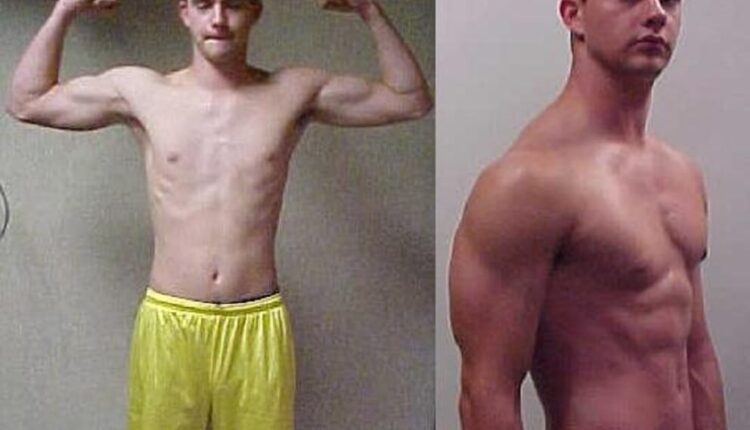 2022 Best Body Building Nutrition Plan
Sports Nutrition and Body Building Nutrition Plan
Nutrition in Fitness & Bodybuilding is much more important than you think. The diet program we have prepared below is not just for beginners; this diet is a basic bodybuilding nutrition program. The essential diet has been established in general terms without going into too much detail. The remaining details are frankly part of the magazine part, which is often seen in magazines…
Nutrition is just as important as training for muscle development. Doing heavy training without eating well is no different from working out. You lift and lower weights. Think of it this way: no matter how powerful a car's engine is, if you don't put fuel, you won't get anything, or if we don't eat well, our body can't build muscle, and we get tired of nothing. That's why, as antreman.net, we have prepared the following bodybuilding nutrition program for you with all our knowledge. Also, without forgetting that no teacher, magazine, or dietitian can have a miraculous muscle building program scientifically, the main issue in nutrition for bodybuilders is a regular and high amount of protein + clean carbohydrate intake. All programs are shaped on this principle.
Overweight people can use this program by reducing the number of carbohydrates a little. Women who want to do fitness and get tight can apply for this program by reducing the portions according to them.
The most important rule you should know before moving on to the body nutrition program:
muscle = protein
So what makes muscle is protein. In fact, let me elaborate so that you can get a little more idea, what we eat as meat obtained from animals is the animal's muscle. So meat is one thing; muscle isn't another. That's why the athletes eat meat and try to build muscle by taking advantage of the protein in the meat; we transfer the muscle of the animal to yourself 🙂
protein = meat = muscle
If you find the following nutrition program heavy, do not be afraid; over time you will get used to eating a lot; remember that this is sports order and discipline. This program aims to give our body the nutrients necessary for muscle development and get used to this order.
Bodybuilding & Fitness Nutrition Program
Morning Breakfast (around 07.00 – 09.00)
2-3 Eggs (start with 2 in the first week, then try to increase it to 3, 4 or even 5, the more you can eat, the better, don't eat more than 2-3 yolks)
Half a slice of feta cheese or 3-4 tablespoons of curd cheese
One small bowl of milk + 30gr oats
2-3 Slices of bread (Preferably whole wheat – for those who want to gain weight))
1 Tbsp peanut butter, honey, or molasses
5 olives
Snack (around 11)
Lunch (13.00)
1 portion of grilled meat or chicken
Salad (with as little olive oil as possible and plenty of lemon)
1 plate of pasta, bulgur pilaf or rice pilaf (as little fat as possible)
1 bowl of yogurt
2 slices of bread (add to those who want to gain weight)
Snack (15.00)
10-15 raw almonds, hazelnuts or pistachios
Dinner (17.00)
1 portion of grilled meat or chicken or 1 plate of legumes
1 leaf of bulgur pilaf (or rice, pasta)
Salad
Sports Time (19:00)
Training program: Antreman.net Bodybuilding Program
After Sports (around 20.00)
1 scoop of whey protein powder mix, if available.
Dinner 2 (20.30)
(ONLY FOR THOSE WHO ARE WORKING HARD AND WANT TO LOSE WEIGHT ADD THIS MEAL)
1 serving of grilled meat, chicken breast, or fish (if you've had whey protein after exercise, you can skip this part)
1 portion of legumes (can be lentils), beans, chickpeas, etc. or, if possible, whole wheat pasta
Buttermilk
Last Meal (22.00)
Small bowl of nonfat yogurt, 2 walnuts, 2 dried apricots or 6-7 black raisins
Please try to adhere to this bodybuilding nutrition program as much as possible. This nutrition program is an exemplary program, it is not detailed. If you put this program as the basis, you will adapt more easily when you go into details in the future. For muscle building, it is necessary not to starve, try to get protein at every meal, and benefit from high-quality carbohydrate sources. Remember, the most significant factor for a muscular and fit body is a good diet. If the amounts are too much, reduce the charges but stick to the bodybuilding diet plan.